Discover more from Roland's Travels
Join me as I discover places around the UK, meet people, tell stories and relate history. Read the accounts and enjoy the photos. Plus a podcast. Subscribe today!
Bowerhill RAF Airbase - RAF Melksham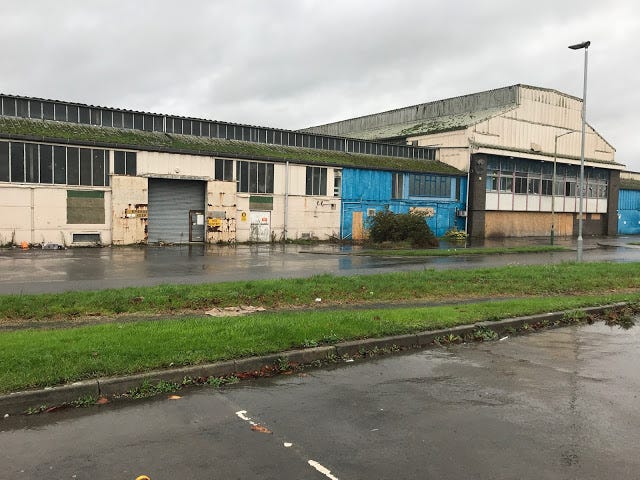 RAF Melksham the last remaining building and closed leisure centre

World War 2 created a massive demand for aircrew and aircraft technicians amongst many other vital trades for the war effort. In 1940 land was obtained at Bowerhill Melksham, for a new RAF (Royal Air Force) Station. RAF Melksham was an airbase though without a runway. Aircraft were required on-site and had to be transported in and assembled for the trainees to use.
Little remains now of the airbase except some of the larger buildings which became the Christie Miller Sports Centre, and was closed in 2018 and waiting for a decision on its future. The base was a training facility, and in July 1940 the RAF School of Instrument training moved from RAF Cranwell. Later a branch of the RAF Armament School moved in as well. 
In 1942 the Armament School moved out and was replaced by the RAF Electrical School which moved from Hereford. As the war neared its end, a large number of Royal Navy Air Service mechanics received training here along with many transport drivers. During the war, it was passing-out over 200 tradesmen a week. 
Military personnel better knew RAF Melksham as No.12 School of Technical Training between 1940 and 1965. The base also housed No.10 School of Recruit Training and averaged 100 a week of mainly National Servicemen until the final intake in June 1953 and the which passed out on August 17th 1953. The base closed in 1965, the local council acquired the land and buildings, and this was the start of the present-day industrial estate.