Castle Combe - England's Prettiest Village
Castle Combe, described as "England's Prettiest Village" is in the county of Wiltshire, lying about 5 miles to the northwest of Chippenham. It's a very picturesque and unspoiled village which has been used as a set in many TV and film productions. The small quayside along the river was used in Dr Dolittle (1967) starring Rex Harrison. The village was also extensively used in the 2010 film, War Horse. There is also a motor racing circuit, sited on a former RAF airfield, which hosts both car and motorcycle races.
Many of the buildings in Castle Combe are extremely old and parts of the Parish Church date to the 13th century, with much of the building being the 14th century. The village takes its name from the 12th-century castle which stood about 1/3 of a mile to the north. At the point where 3 roads meet in the village, you will find the 14th century Market Cross which was erected when the village was granted the privilege to hold a weekly market. In the middle ages in Britain and Europe, market towns were set up to encourage the local economy and the privilege was by appointment from the crown. Today many British towns are described as market towns because of this right to trade that was bestowed upon them.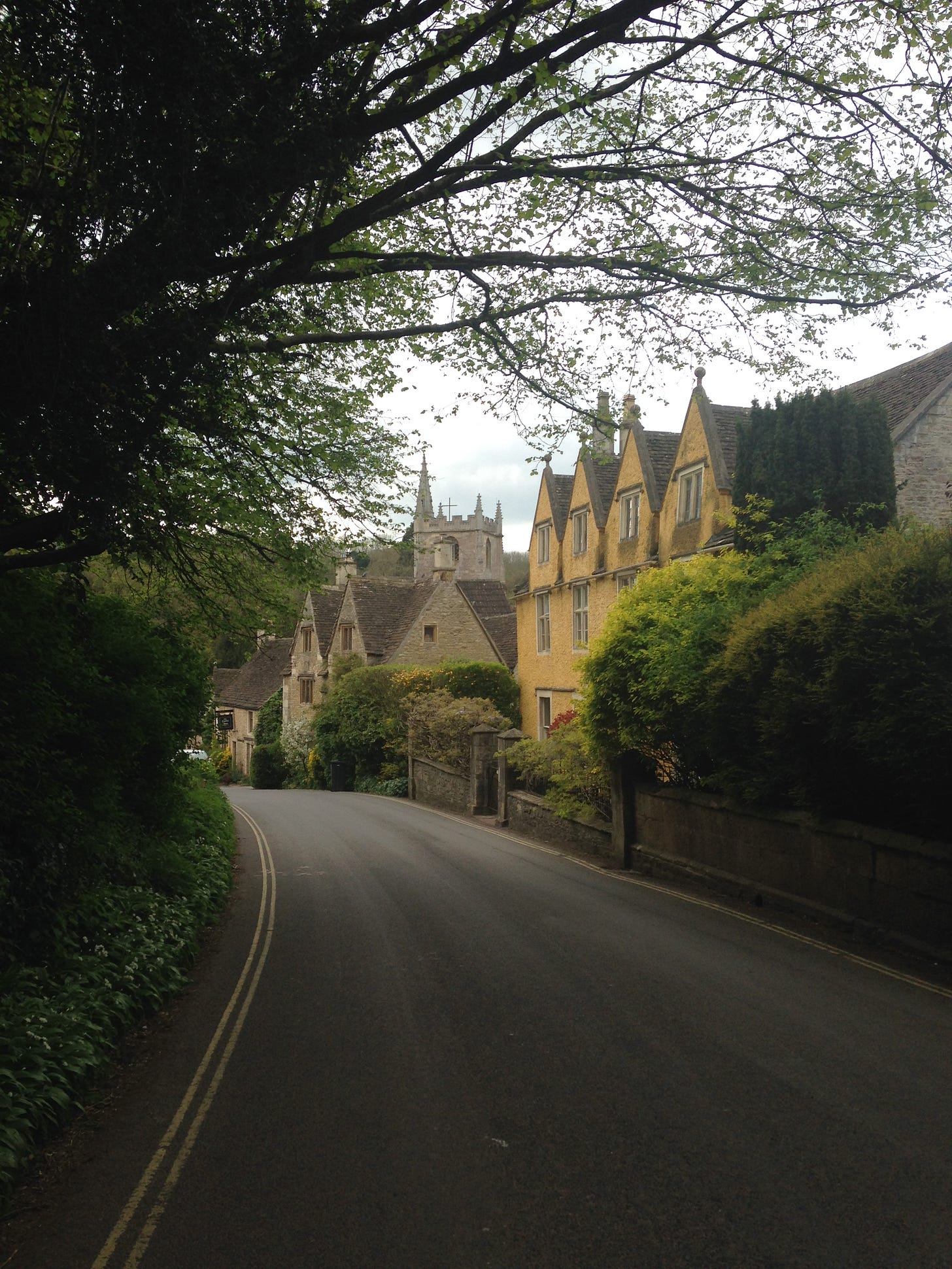 The village prospered in the 15th century when wool was the main industry when it belonged to Millicent, the wife of Sir Stephen Le Scrope and then of Sir John Fastolf (1380–1459), a Norfolk knight who was the effective lord of the manor for fifty years. He promoted the woollen industry, supplying his own troops and others for Henry V's war in France.
Visitors can use the ample car park at the top of the village and walk down into it from there. Be prepared for a fairly steep climb back up. If you have people with you who can't walk too well it's best to drop off and then park. I do hope that you will be able to visit Castle Combe and if you have already been please leave a comment below about your experience.